Home
OUTDOOR FERN
KIMBERLY FERN
$45.00
Shown at $45.00
BEGONIA IN WATERING CAN
BEGONIA PLANT
$48.95
Shown at $48.95
HIBISCUS TREE
$44.95
Shown at $44.95
LOVE YOU MOM!
$41.95
Shown at $41.95
SPRING HAS SPRUNG
SPRING MIX
$59.95
Shown at $59.95
LOVE YOU BUNCHES MOM!
Bunch of Tulips
$35.00
Shown at $35.00
EFFERVESCENT BLOOMS
Bouquet
$90.00, $100.00, $110.00
Shown at $100.00
CAREFREE SPIRIT
Flower Arrangement
$50.00, $60.00, $70.00
Shown at $60.00
SPRINGTIME REWARD
Vase of Flowers
$55.00, $65.00
Shown at $55.00
RED ROSE BUD VASE
Flower Design
$25.00, $30.00, $35.00
Shown at $25.00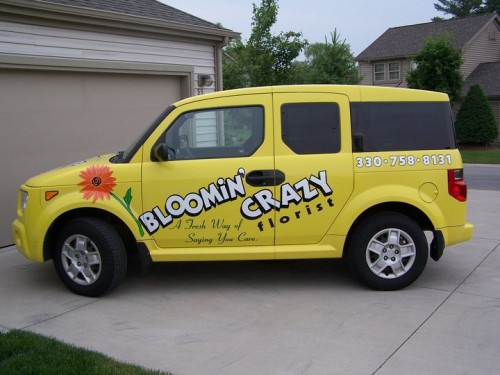 BLOOMIN' CRAZY FLORIST
From the single rose to the grandest of weddings and floral decorations for a Football Hall of Fame inductee, Bloomin' Crazy is able to provide every floral need...and are proud to do so.
Bloomin' Crazy Florist opened in August 1976 and has since remained committed to providing quality products and services to the residents of the Mahoning Valley. Locally owned and operated for the past 35 years, the owners of Bloomin' Crazy work daily to ensure the store's quality and integrity. Not only was Bloomin' Crazy the FIRST florist in Youngstown to label their delivery vehicles, but they were also the FIRST to host a Christmas Open House, pioneering the way for other local florists to do the same.
Innovation in product and design has remained a hallmark of Bloomin' Crazy.
A long-standing member of the Youngstown-Warren Regional Chamber of Commerce.